15 mars 2011
2
15
/

03
/

mars
/

2011
16:17
For the last wine-tasting in Lausanne we had 3 white wines :
- Les Genêts, Damine Laureau 2004 (served with Foie gras and onion marmelade)
- Coume Marie, La preceptorie de Centernach 2007 (Poached egg, carott cream and smoked duck breast)
- Côte de Beaune, Joseph Drouhin 2008 (Tuna confit, lobster pressed juice)
And 3 red wines :
- Chateau Potensac 2002 (Sirloin made as a kebab, red pepper and herb sauce)
- Mas Daumas Gassac 1996 (Linguine with a reduced parmeggiano and truffle cream)
- Vieilles Vignes, Domaine de la Monardière 2005 (Panna Cotta with red fruits and speculoos)

Let's speak about the red...
CHATEAU POTENSAC 2002 :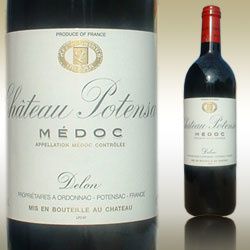 Appellation : Médoc
Varietal : Cabernet Sauvignon, Merlot and Cabernet Franc
Region : Bordeaux
COLOUR : Deep red black
NOSE : Black cherries, blackcurrant, spices
PALATE : Black fruits, undergrowth. It is very expressive, the tannins are nicely covered
Like Sociando-Mallet (for example) is yet another chateau which illustrates the defunct nature of the 1855 classification of Bordeaux. Potensac regularly turns out wines of classed growth quality, but has only a Cru Bourgeois designation.Most of people like this wine 5experts and novice) because of course it is good but easy to understand.
Where can you find this wine:
- 75cl.com
- Website of the domain
MAS DAUMAS GASSAC 1996 :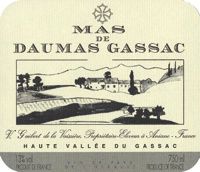 Appellation : Vin de Pays de l'Hérault
Varietal : Cabernet Sauvignon and 10 different varietals
Region : Languedoc
Owners : Aimé Guibert
COLOUR : Red, a little bit tiled
NOSE : Blueberry, Blackcurrant, Spices (bay leaf, thyme, rosemary...), gravy... Very complex
PALATE : Amazing, very fresh with red fruits, blackcurrant. It is highly structured.

It was the best wine of the night... I thought it was a little bit too late to drink it but in fact, it was perfect. What a wine, very complex, very fresh at the end. We just had pleasure!!
Where can you find this wine:
- Website of the domain
- 1855.com
VIEILLES VIGNES LA MONARDIERE 2005 :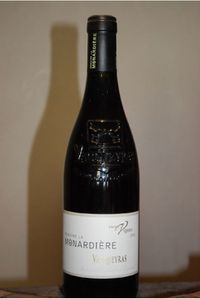 Appellation : Vacqueyras
Varietal : Grenache, Syrah, Mourvedre
Region : Rhône valley
Owner : Martine & Christian Vache
COLOUR : Dark red
NOSE : Leather, Garrigue, Black fruits (cherry, plum)
PALATE : Black cherry, plum, spice notes. There is a nice length and silky tanins.
Lot of pleasure with this wine. The tannins are very well coated, it is fresh! That's a good wine.
Where can you find this wine :
- Divo in Switzerland
- Website of the domain
Thank you to Julie, Holly, Nata, Marie, Peter, Andrew, Travis, Torbjorn and Chris for this wine tasting.